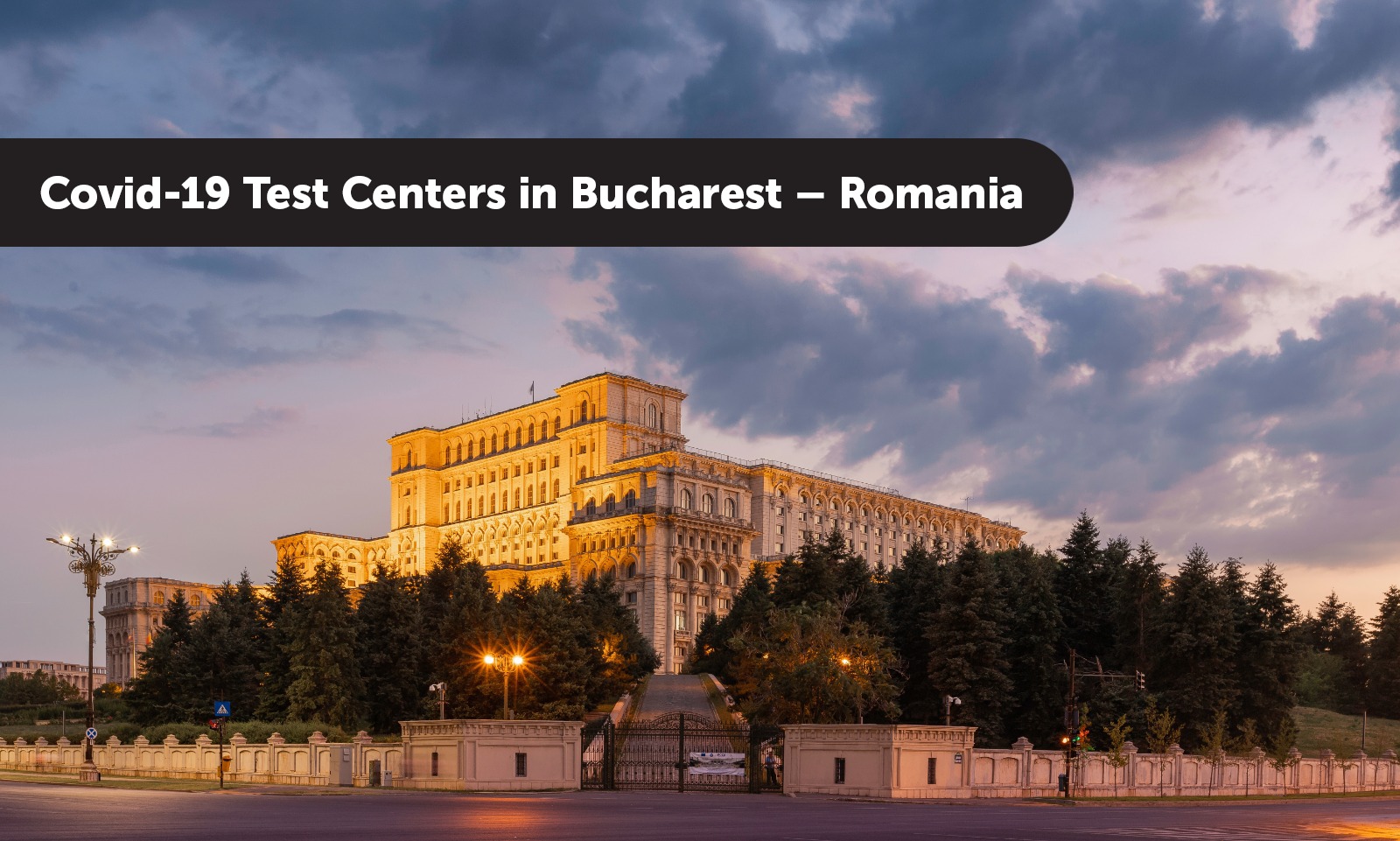 Is it safe to travel during the COVID-19 pandemic?
Travelling is a part of life for everyone across the globe. All travel comes with some risk of getting or spreading COVID-19. Before you travel, check if COVID-19 is spreading in your local area and in any of the places you are going.
Take care of safety and comfort while traveling, as well as the removal of self-isolation for yourself and your family members, by taking tests for COVID-19 at reasonable price in Bucharest.

Take the Covid Test in Bucharest with Clinica Sante!
Clinica Sante Romania has modern laboratories in Bucharest with valid licenses and You will receive the PCR test results within 12 hours and the Antigen test within 30 minutes. The test result forms contain a QR code, required by most countries in the world. The test results are provided in English language.
To schedule an appointment for RT-PCR SARS-CoV-2 (COVID-19) test, call us or book it online:

Covid Test in Bucharest, translated in English
You can take the
COVID-19 PCR or Antigen test in Bucharest
even on Saturday, below you can find the list of centers open from Monday to Saturday:
Address
Phone
RT-PCR - Biological sampling work program
ANTIGEN - Biological sampling work program
Call-Center
Bd. Iuliu Maniu 184
031.434.41.00
Monday-Friday
11:00-13:30
Appointment PCR
Monday-Friday
11.00-13.30
Appointment Antigen
0376.448.099
Calea Văcărești 238
031.420.10.73
Monday-Friday
10:30-14:00
Appointment PCR
Monday-Friday
10.30-14.00
Appointment Antigen
0376.448.099
Șos. Berceni 15-17, Bl. 16
031.421.13.34
Monday-Friday: 10:30-14:00
Saturday: 8.00-12.00
Appointment PCR
Monday-Friday: 10:30-14:00
Saturday: 8.00-12.00
Appointment Antigen
0376.448.099
Calea Rahovei 291
031.421.03.13
Monday-Friday
10:30-14:00
Appointment PCR
Monday-Friday
10.30-14.00
Appointment Antigen
0376.448.099
Str. Piața Drumul Taberei 44
031.436.25.72
Monday-Friday: 11.00-13.30
Saturday: 8.00-12.00
Appointment PCR
Monday-Friday: 11.00-13.30
Saturday: 8.00-12.00
Appointment Antigen
0376.448.099
Calea Crângași 16, bl. 41, sc. 2
031.425.79.21
Monday-Friday: 11:00-13:30
Saturday: 8.00-12.00
Appointment PCR
Monday-Friday: 11.00-13.30
Saturday: 8.00-12.00
Appointment Antigen
0376.448.099
Str Mărgeanului 44, bl M11
0314.206.624
Monday-Friday: 11.00-13.30
Saturday: 8.00-12.00
Appointment PCR
Monday-Friday: 11.00-13.30
Saturday: 8.00-12.00
Appointment Antigen
0376.448.099
Str. Straduintei 1, Complex Comercial II Cooperatie
0371.485.173
Monday-Friday: 11.30-13.30
Saturday: 8.00-12.00
Appointment PCR
Monday-Friday: 11.30-13.30
Saturday: 8.00-12.00
Appointment Antigen
0376.448.099
Șos. Mihai Bravu 292, bl. 5
031.426.09.65
Monday-Friday: 11.00-14.30
Saturday: 8:00-12.00
Appointment PCR
Monday-Friday: 11.00-14.30
Saturday: 8:00-12.00
Appointment Antigen
0376.448.099
Str. Câmpia Libertății 46, bl. 52
031.420.87.45
Monday-Friday: 11.00-14.30
Saturday: 8:00-12.00
Appointmente PCR
Monday-Friday: 11.00-14.30
Saturday: 8:00-12.00
Appointment Antigen
0376.448.099
Str. Nicolae Titulescu 39-49, Bl. 12
031.405.10.35
Monday-Friday: 10.30-14.00
Saturday: 8:00-12.00
Appointment PCR
Monday-Friday: 10.30-14.00
Saturday: 8.00-12.00
Appointment Antigen
0376.448.099
Bd. Camil Ressu 12, Bl. 5
0314.362.619
Monday-Friday: 11:00-13:30
Saturday: 8:00-12.00
Appointment PCR
Monday-Friday:11.00-13.30
Saturday: 8:00-12.00
Appointment Antigen
0376.448.099
Str. Râmnicu Vâlcea 14, bl. 34A
031.069.93.13
Monday-Friday: 11.00-13.30
Saturday: 8.00-12.00
Appointment PCR
Monday-Friday: 11.00-13.30
Saturday: 8.00-12.00
Appointment Antigen
0376.448.099
Str. Teiul Doamnei, nr. 12, bl. 9
031.420.58.16
Monday-Friday
11:00-13:30
Appointment PCR
Monday-Friday
11.00-13.30
Appointment Antigen
0376.448.099
Bd. Lacul Tei, nr. 75, bl. 16
0314.207.382
Monday-Friday: 11.00-14.00
Saturday: 8.00-12.00
Appointment PCR
Monday-Friday: 11.00-14.00
Saturday: 8.00-12.00
Appointment Antigen
0376.448.099
Calea Vitan, nr 28
0371.485.195
Monday-Friday: 11.00-14.30
Saturday: 8.00-12.00
Appointment PCR
Monday-Friday: 11.00-14.30
Saturday: 8.00-12.00
Appointment Antigen
0376.448.099
Bd. Chișinău 1
031.425.70.32
Monday-Friday: 10.30-14.00
Saturday: 8.00-11.00
Appointment PCR
Monday-Friday: 10.30-14.00
Saturday: 8.00-11.00
Appointment Antigen
0376.448.099
Bd. Iuliu Maniu 78-92 (Piața Veteranilor)
0314.258.118
Monday-Friday: 11:00-14:00
Saturday: 8:00-12.00
Appointment PCR
Monday-Friday: 11.00-14.00
Saturday: 8:00-12.00
Appointment Antigen
0376.448.099
Str. Șaradei 42 (Piața 16 Februarie)
031.420.69.06
Monday-Friday: 11:00-14:00
Saturday: 8:00-12.00
Appointment PCR
Monday-Friday: 11.00-14.00
Saturday: 8:00-12.00
Appointment Antigen
0376.448.099
Strada Rezervelor, Nr. 56, Bl. 1
0311.099.526
Monday-Friday
11:00-13:30
Appointment PCR
Monday-Friday
11.00-13.30
Appointment Antigen
0376.448.099
Str. Vatra Luminoasă, nr. 1-27, bl. D7 (parter)
021.256.81.15
Monday-Friday
11.00-13.30
Appointment PCR
Monday-Friday
11.00-13.30
Appointment Antigen
0376.448.099